Post by Laurence on Oct 25, 2012 23:35:43 GMT 1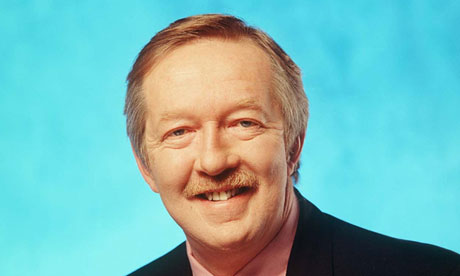 Born in Harrow, Middlesex on 26 June 1946, Michael Hugh Saunderson Morris joined ITV's breakfast show when it launched as a sports reporter and presenter and went on to present
Good Morning Britain
on Saturdays.
Morris's career as a journalist began in 1969 when he joined the Surrey Comet, a local weekly newspaper. He later moved to Sydney in Australia and became a bulletin editor for the news agency AAP Reuters, before switching to sports journalism in 1974 when he joined United Newspapers as a reporter and later, sports editor.
Morris switched to broadcasting in 1979 when he became a sub-editor and reporter for regional news programme
Thames News
in London. Four years later, he was part of the launch team at TV-am, initially as a sports correspondent before becoming a presenter. He became a chief weekday anchor in 1987, presenting alongside Anne Diamond, Kathy Tayler, Maya Even and Lorraine Kelly among others. While at the station, he conducted the first live interview on British television with Nelson Mandela, shortly after his release from prison.
He remained with TV-am until the station lost its ITV franchise at the end of 1992, he famously told reporters that he was 'gutted' when the station lost its franchise a year earlier. He later joined GMTV to present its Sunday magazine show
Sunday Best
during 1994 and also presented on the now closed cable channel Wire TV.
Morris returned to regional television in 1996 when he became a main anchor for Yorkshire Television's flagship news programme
Calendar
, alongside Christa Ackroyd and Christine Talbot. He left YTV in March 2002.
Margaret Emsley, head of news at ITV Yorkshire, said: "He had such an easy manner on air but would terrify producers by refusing to come on set until just a few minutes before transmission. There was always laughter in the newsroom when Mike was around. He was gloriously irreverent and a master of comic timing. He loved to clown around but was a very intelligent man who was always a delight to be with."
Morris died from heart failure aged 66 on 22 October 2012 after suffering from cancer.